Saturday, 28 October 2016
Mohan, finally able to rest at the refuge in Mathura, India
Special distant healing for Mohan and Raju, the rescued elephants
Sunday, 30 October 2016
- All are welcome to send prayers and healing energy for him during this treatment -

By Edna Spennato

Calling everyone who cares about Mohan and Raju, the elephants who were rescued in India after more than 50 years of abuse, to send out prayers for them on Sunday 30 October, when we will be facilitating a distant healing for them at 6 pm GMT/UT. Starting times around the world can be viewed here.
The healing facilitator will be Edna Spennato, assisted by Earth Heal members, who have been invited to hold the energy during the distant treatment. The healing method we use is Synchronization Harmonics®, pioneered by Edna in 1996.

For the last few years, we have been including Mohan and Raju in our distant healing events. Both of them were captured as calves in the forest in India, taken from their families, had their spirits broken and were then sold into slavery as 'working elephants', and  they suffered more than 50 years of abuse, starvation and misery until they were rescued by Wildlife S.O.S. India.
Mohan remained in captivity despite many attempts to free him, and became known as the world's unluckiest elephant...until September 2016, when the amazing people at S.O.S. were finally able to get a court order for his release, and he was freed on 22 September. Watch the excellent webinar about his epic journey to freedom at this link (you will be asked to register to watch it, but it's 100% worth it.)
He was wounded, ill and seriously underweight when he arrived, but is finally receiving the life-saving care and nutrition that he needs, and is living without stress in nature, in the company of other elephants.
Mohan (on the right) meets the old bull elephant, Wally, for the first time
Now that Mohan is out of danger and able to rest and recover, this is a very good time to do a focused treatment specially for him, to assist in the healing of his physical body, and also all the wounds that were dealt to his spirit during the 5 decades that he was so badly treated. His overall recovery will be enhanced and speeded up if he is able to release the trauma and emotional scarring that has been stored in his body over the years.

So Mohan will be the main focus of the treatment, but Raju and some of the other elephants at the center will also be included, as well as some of the bears at the bear refuge in Agra. More about all of them below.
There are so many people around the world who have followed the journeys of Mohan and Raju, and we believe that if those who care about them tune in with prayers at the start of the treatment on Sunday, it will make the effects of the healing so much more powerful. Those who have Reiki are asked to send Reiki energy to the animals, most of whom also have age-related degeneration such as arthritis, and all with deeply held trauma from the past.
We also ask you to send healing energy and prayers for the elephants and other animals who remain in the custody of unfeeling owners, awaiting rescue. And prayers for the human beings who are exploiting and abusing them, so that they may experience compassion, and have their eyes opened to the fact that the animals are conscious and sentient beings.
Related video clips:
If you will be joining us for this work on Sunday and would like to receive the report that will be written up about the steps that come up, please send a mail with your name and e-mail address to earthhealadmin [at] gmail [dot] com. There is no charge for this. But if you would like to donate something towards the ongoing care and treatment of Mohan and the other animals, please go to
this link
at Wildlife SOS India.
Thanks for your prayers and love. To help you connect with all of them on Sunday, a partial list of the animals we will be working with during the distant healing is shown below. Click on their names to read their stories.The elephants all live at the elephant refuge in Mathura, except for
Sidda
, and the bears live at the bear refuge in Agra.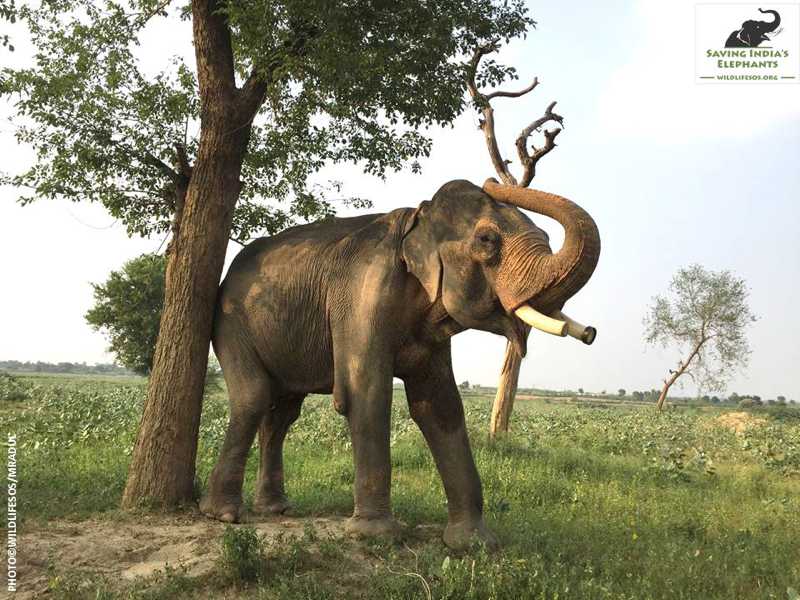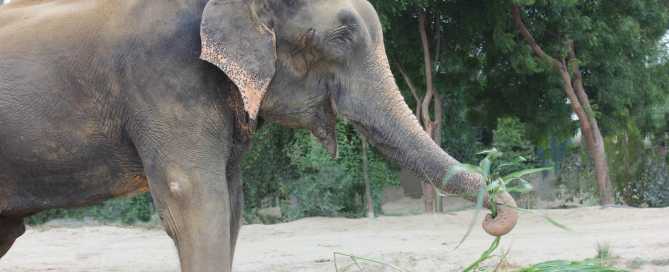 Lakhi, the blind elephant
Lakhi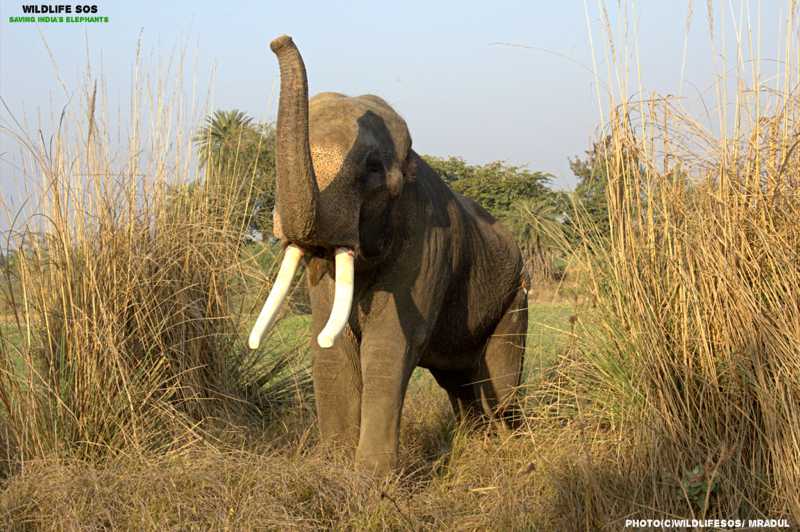 Suraj
, the one-eared elephant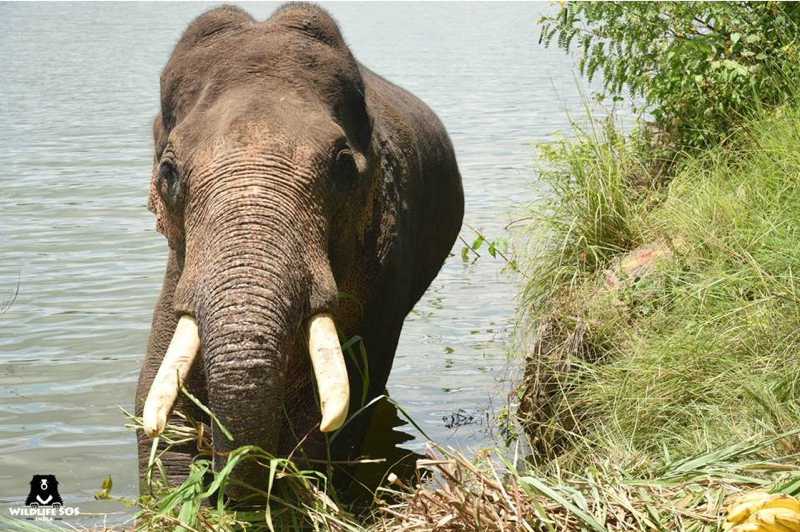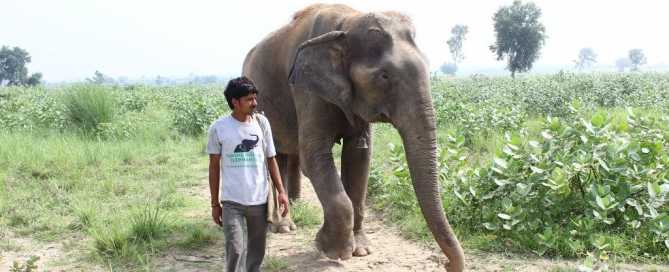 Mia and Sita
Peanut
, the youngest ellie at the center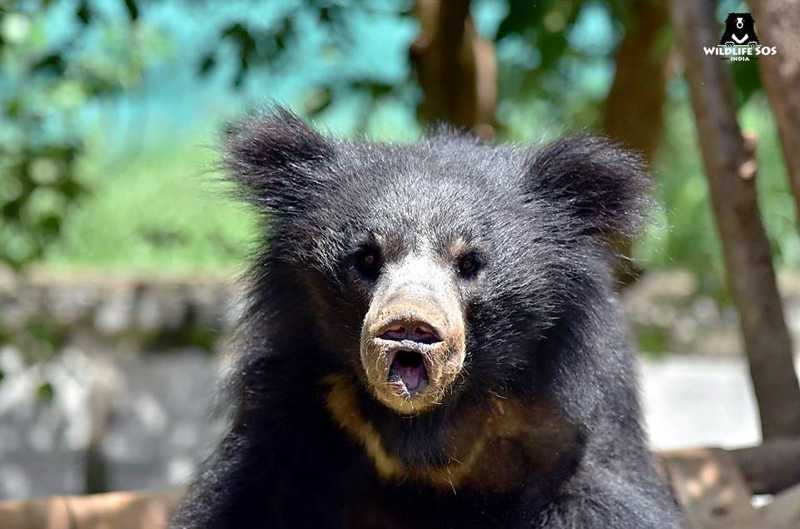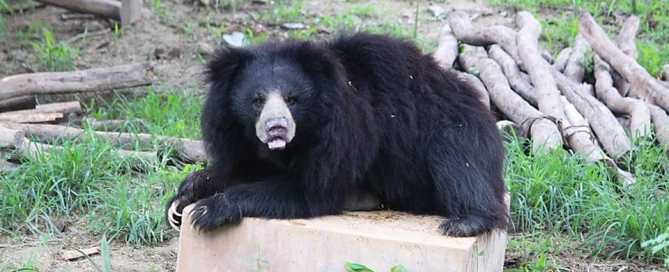 Kanmani
, the sloth bear
Related links