Updated 22 May 2015
 - The massive opposition against Monsanto is in full swing, and citizens around the world have had enough of the biotech giant's food supply monopoly. There has never been a greater time than now to highlight the numerous dangers of Monsanto's cancer-linked chemicals and genetically modified creations. That's why this year's March Against Monsanto protest is going to be the biggest one yet.

Spanning over 428 cities across the globe, March Against Monsanto is a grassroots culmination of countless individuals taking action and spreading the word about the reality behind Monsanto Company. A day of peaceful protest that now makes mainstream headlines, it was but a couple short years ago that I remember covering and attending the event in Philadelphia with minimal press presence.
21 May 2015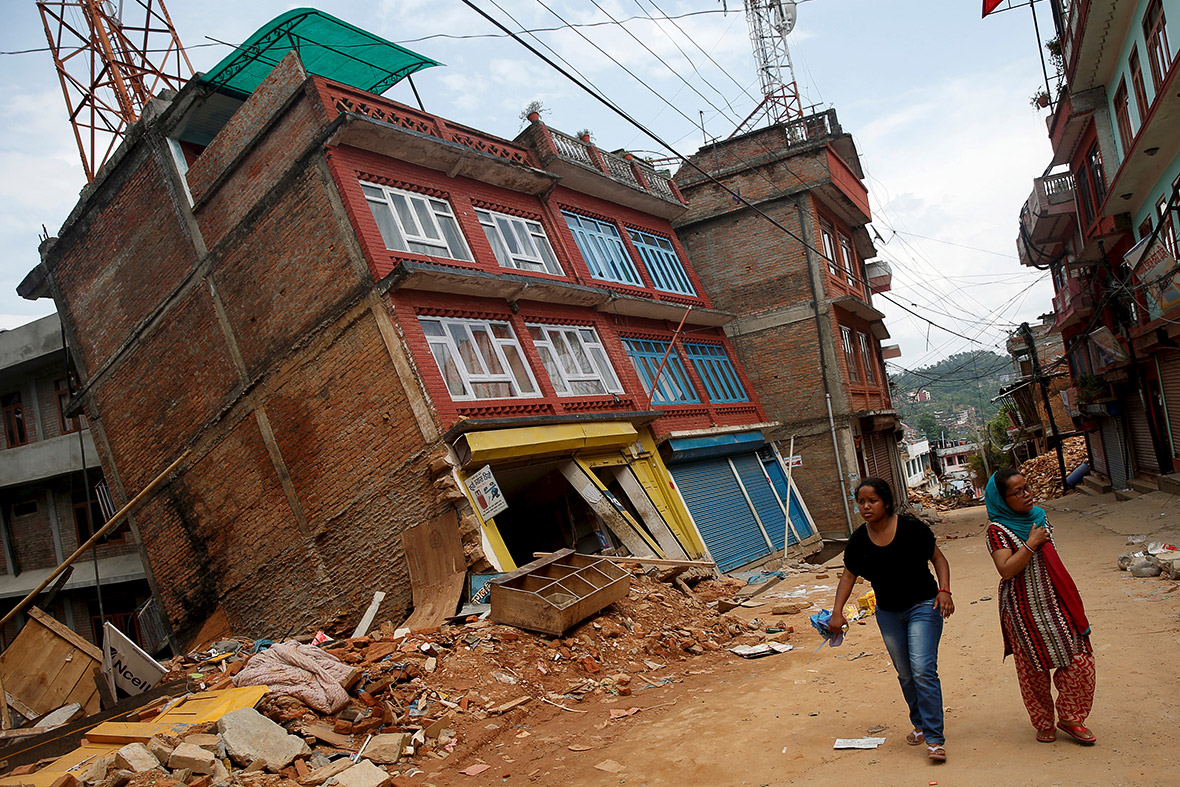 - Following the second major earthquake that hit Nepal on 12 May, some scientists believe we could be seeing a seismically active period that began in 2004 and could end around 2019.
However, predicting the quakes more accurately in time and space still remains a task for the future.
The magnitude 9.1 Sumatra-Andaman earthquake of 26 December 2004, was one of the largest earthquakes ever recorded, triggering a tsunami that killed over 200,000 people.
Experts like Sun Shihong, research fellow at the China Earthquake Networks Centre have in the past spoken of a 100-year cycle for earthquakes.
In the first 60 years of the 20th century there were seven earthquakes above 8.5 on the Richter scale. In the following 40 years there were no major quakes. Sun believes a new cycle began at the end of 2004 with a massive 9.1 magnitude quake in Indonesia.
20 May 2015
 - The phrase "right to exist" entered my consciousness in the 1990s just as the concept of the two-state solution became part of our collective lexicon. In any debate at university, when a Zionist was out of arguments, those three magic words were invoked to shut down the conversation with an outraged, "are you saying Israel doesn't have the right to exist??"
What moves me instead in this post-two-state era, is the sheer audacity of Israel even existing.
What a fantastical idea, this notion that a bunch of rank outsiders from another continent could appropriate an existing, populated nation for themselves – and convince the "global community" that it was the moral thing to do. I'd laugh at the chutzpah if this wasn't so serious.
Israel has no right to exist. Break that mental barrier and just say it: "Israel has no right to exist." Roll it around your tongue, tweet it, post it as your Facebook status update – do it before you think twice. Delegitimization is here – have no fear. Palestine will be less painful than Israel ever was.