20 April 2014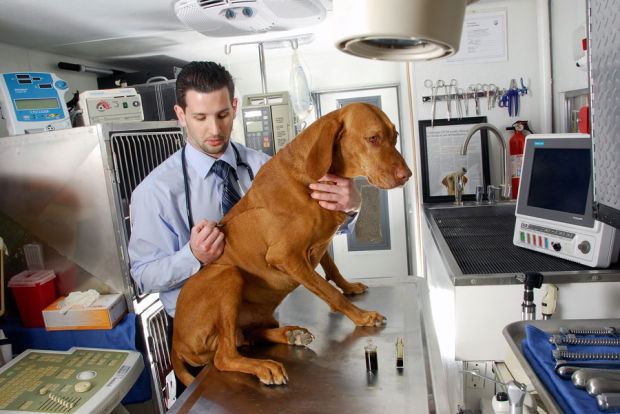 - Until she introduced "magic cheese" to her sick and aging bulldog, Laura Bugni-Daniel watched him suffer for two years. He'd spend his days lying down or throwing up.
Today, at age 12, he plays like a puppy through the day, his fur is soft and he sleeps at night, soothed not by magic, but by the dose of marijuana in that cheese.
Bugni-Daniel, of Divide, is part of a growing movement to give medical marijuana to pets in pain. Many urge caution until there's better science behind it. But stories abound about changes in sick and dying pets after they've been given cannabis – even though it isn't a proven pain killer for man or mutt, and it's an illicit drug under federal law despite being legal for people in 19 states and the District of Columbia.
20 April 2014
 - Present in more than 80 countries around the world, Monsanto is now the world's leading manufacturer of GM seeds. Its profits have never been healthier: its third quarter 2013 profits ($368 million) comfortably beat expectations, and its total revenue rose 7 percent to $3.1 billion.
However, not everything is going Monsanto's way. In May 2013 the company had to suffer the ignominy of being the target of the two-million-man "March Against Monsanto," as people in over 400 cities in 52 countries protested against the company, its influence and its GMO seeds.
What's more, despite its tireless lobbying efforts in Brussels, Monsanto and its main rivals continue to hit a brick wall of resistance in many of Europe's biggest markets, including Germany and France. And now, with popular resistance on the rise in Latin America, the U.S. agribusiness giant faces the prospect, albeit slim, of losing its grip on one of its most important strategic markets.
19 April 2014
 - A full suspension of the toxic main ingredient in Monsanto's RoundUp, glyphosate, is being demanded by the Brazilian Federal Public Prosecutor in the Federal District. It is currently the most commonly used herbicide in Brazil, and negatively affects numerous crops, as well as human and ecosystem health.

Just one study conducted in Brazil on 'glyphosate-resistant' soybeans has shown some reprehensible results from utilizing Monsanto's favorite venom. Brazil is currently the second largest producer of soybeans in the world, and sadly, they are almost entirely now GMO. More than 70% of soybeans cultivated in the country are from GE glyphosate-tolerant seed.