1 January 2017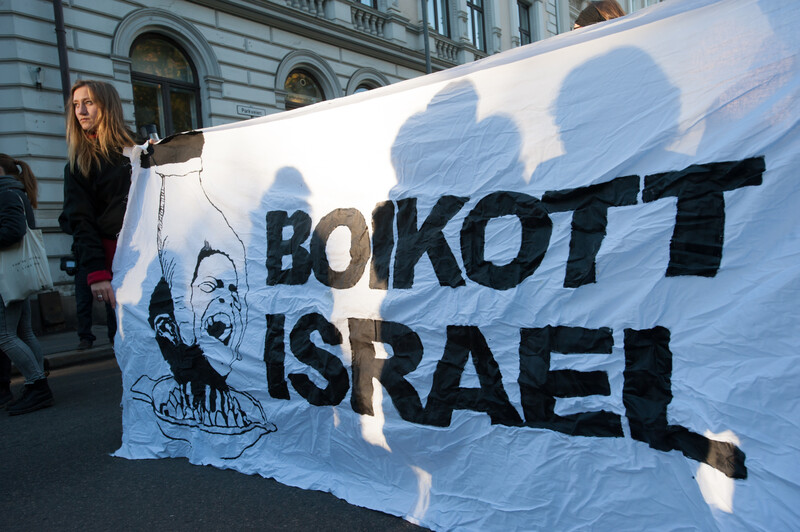 - 2016 began with a bang: French telecommunications giant Orange announced in early January it was dumping its Israel affiliate.
This came just months after boycott activists renewed their campaign against the company over its support for Israel's 2014 assault on Gaza and its complicity in Israel's colonization of the occupied West Bank.
The same week, a major Irish corporation yanked its cement contracts with Israel following boycott pressure.
Meanwhile, churches, student unions and local activists continued to organize strong boycott, divestment and sanctions (BDS) campaigns that caused panic among Israeli leaders.
Embarrassed by these significant victories, Israel spent 2016 waging "an all-out war" on the global BDS campaign, "in a desperate attempt to crush it," according to the Palestinian BDS National Committee (BNC).
1 January 2017
 - 2016 was a huge year, albeit a most bizarre mix of the good and the not-so-good. In rapid-fire, semi-automatic, non-stop succession, the events of this year launched the human story into new heights of drama. To the stratosphere of drama, it seems. And it all happened with such magnitude, gravity, force and weight. As though a tractor beam of sorts prohibited any deviance, refused any escape, and pulled so many of us into the irrefutable tidal pool of group-think and collective lunacy.
Never before have we been so connected with such total freedom of expression. Never before have we been so willingly drawn into the big, ongoing, force-fed narratives. Never before have we been so totally sucked into the cacophony of our own madness, with so many of us abandoning ourselves in the temptation and desire to make ourselves heard, to make ourselves feel unique among the herd. Never before has being loud and abandoning respect been so profitable. And never before has the collective story had such and all-encompassing pull over the individual.
31 December 2016