29 July 2012
- A Chinese farmer has taken over two years to cycle to London in his rickshaw for the Olympics.
Chen Guanming left his village in May 2010 and arrived in London July 9 this year, cycling over 60,000 kilometres through 16 different countries. He's faced everything from flooding in Thailand to snowstorms in Turkey, and has gone through mountains, war zones and temperatures of -30 degrees Celsius, sleeping in the back of his rickshaw the whole way.
29 July 2012
- There's nothing foreign or invasive about our sun. In fact researchers are now identifying how blocking its rays may actually increase the risk of heart attacks and dying.
Our circadian rhythm--the physical, mental and behavioral changes prompted by light and darkness that occur over each 24-hour period--helps determine the level of a certain protein that can minimize the cell damage and cell death caused by a heart attack. This protein might even stop a heart attack in its tracks.
29 July 2012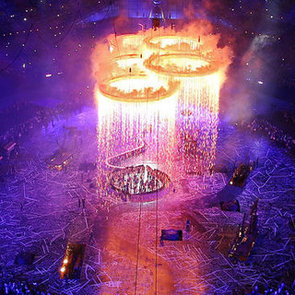 - There is increasing discussion on certain forums and sites suggesting that something – and we emphasize
something
– may happen at the London Summer Olympics. We already know there are anti-terror drills being conducted in advance of the games. Is this simple fearmongering to justify their tyrannical police state or is something in the works?
Of course we hope it's simply a time of sportmanship and friendly competition between nations. But Olympic events seem to draw attention to other things, things like occult rituals and hidden symbols.