1 November 2017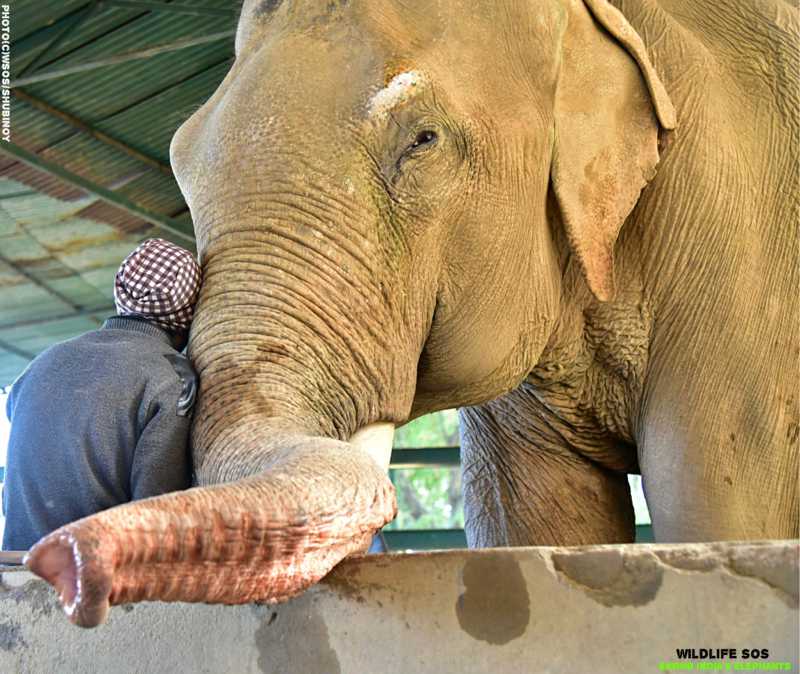 - Our journey with Mohan started long before he arrived at the Elephant Conservation and Care Center. For more than a year, his hunched figure, weak and emaciated, had been in the middle of our most complicated and controversial rescue operations — and the fierce legal battle that accompanied them. After a volatile mob thwarted our first rescue attempt, repeated delays pushed back a second one even as the informants we'd deployed to keep an eye on him sent images of a gradually deteriorating elephant that left us all increasingly alarmed with every passing day. The newspapers begin to call Mohan "the world's unluckiest elephant," and as hard as we were willing to fight for his freedom, it really did feel like fate had dealt him the cruelest of hands. Five decades of loneliness and abuse after being snatched from his herd and a life of freedom, Mohan's life of horror seemed like the cruelest of jokes.

By the time we had the legal paperwork to undertake another rescue attempt, we were afraid he wouldn't survive the rescue and the journey home — this magnificent being reduced to a defeated shell of an elephant. But we proceeded, fearing the alternative was worse. It was the stroke of midnight on the 22nd of September, when Mohan gingerly boarded the Wildlife SOS elephant ambulance. The entire rescue team, hearts racing and absolutely silent, could suddenly breathe again, smiles impossible to control. It seemed as if things were finally looking up for the world's unluckiest elephant.
1 November 2017
 - A Scottish sculptor has harnessed both nature and art in a majestic and bittersweet collision.
Andy Goldsworthy creates transitory works of "land art" by carefully arranging leaves, sticks, stones and other offerings from nature.
It's not often that you see someone willing to create art that can be washed away. Andy's "transient and ephemeral" kind of work has caused people to surmise that he's making a statement about the "fragility of Earth."
31 October 2017
 - Some things happening on planet earth today just don't make sense if you're looking at them from the perspective of an ordinary human being.
For one example, look at the amount of financial debt being accrued around the world. We're talking trillions and trillions of dollars. It seems utterly cartoonish that human beings could owe this much money to other human beings. The numbers actually make more sense if consider that our creditors may actually be off-planet entities.
Take also for example, the widespread industrial scale destruction of the planet. The Athabasca oil sands project in Alberta, Canada, is a scorched earth endeavor so large it is being compared to the Great Pyramids of Giza and the Great Wall of China. Mountaintop removal in the Appalachians, the end of the Amazon, such callousness about Fukushima… none of it makes sense.
But if you expand the realm of possibility when trying to comprehend all of this, it actually makes more sense that the driving forces behind such wholesale destruction of the planet aren't from here. Those pressing for all of this aren't  dependent on these ecosystems for life.