2 February 2018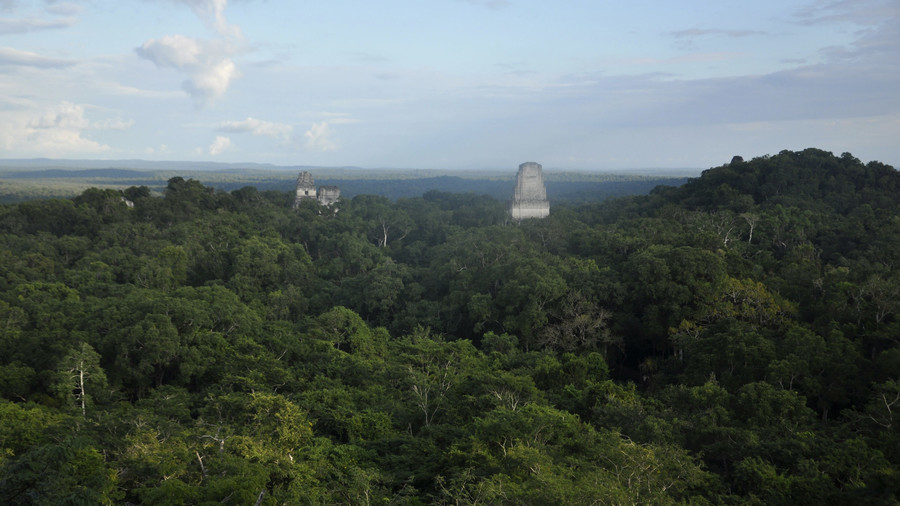 - An ancient Mayan megalopolis has been discovered beneath the jungles of northern Guatemala, after being hidden for centuries.
The discovery is a major breakthrough in the study of Mayan archaeology. Researchers uncovered a vast urban civilization of more than 60,000 houses, palaces and roads spanning over 800 square miles of the Maya Biosphere Reserve in the Petén region of Guatemala.
Mayan settlements began around 1,800 BC, and reached its peak about 1,200 years ago.  Most of the cities were abandoned by 900 AD.
The discovery was made using infrared laser mapping technology LiDAR (Light Detection And Ranging), which penetrates through forests on the surface to create detailed aerial images that exposed the ruins.
2 February 2018
 - Ever get the feeling that reality isn't really what we think it is?
The further science, technology and human evolution take us the more questions we have about the nature of reality and the role of consciousness. Is this a hologram or an illusion? Are we dreaming or in a simulation? Do we shift between parallel universes as we make different choices? And what of the spiritual dimensions? Are human beings really just a single unified cosmic consciousness experiencing itself from billions of points of isolated and limited perception? Does anyone know for sure?
Few are privy to the secrets of reality, but the journey of awakening begins when one starts questioning everything. Whether it be the big global conspiracies, secret societies, the corporate control matrix, big pharma and the medical cartel, the banking establishment, the shape of the earth, or the purpose of life, the journey is at first an inquisition.
Along the way you notice ways in which approaching life with an open-mind changes you, and how it turns long-held beliefs and assumptions upside down, forever altering your perception and relation to it all.
1 February 2018
- It was a Blue Moon, a supermoon and a moon in total eclipse. EarthSky community members around the world came through as always with awesome photos.
The total lunar eclipse of January 31, 2018, is over, and many saw it! The photos on this page were submitted or posted to EarthSky Facebook from around the world. The January 31 full moon is the third in a series of three straight full moon supermoons – that is, super-close full moons. It's the first of two Blue Moons in 2018. So wasn't just a total lunar eclipse, or a Blue Moon, or a supermoon. It was all three … a super Blue Moon total eclipse!