23 October 2017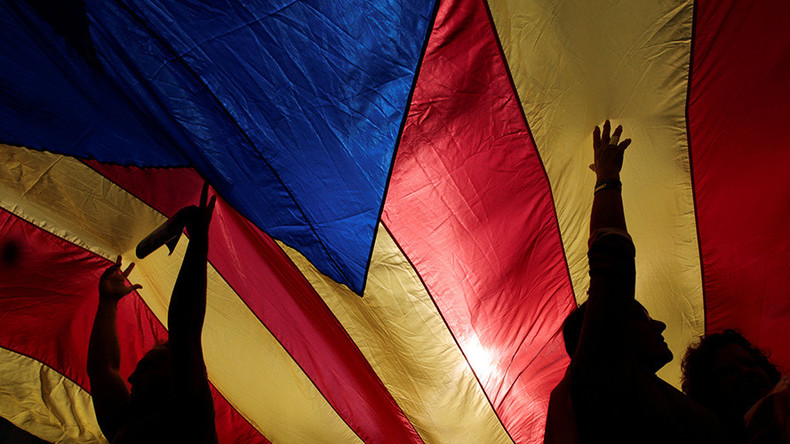 - Catalan authorities will not follow orders from Madrid, but will only listen to the will of the Catalan people, Catalonia's Foreign Affairs spokesman told BBC Radio.
All institutions, including police, need to follow instructions from the democratically-elected Catalan government, the region's foreign affairs spokesman, Raul Romeva, told BBC radio.
According to the official, EU democracy cannot be trusted if it allows Madrid to impose direct rule on Catalonia.
"How can the European Union live with that situation if it appears?" he said. "How can they be credible if they allow this to happen? Because what I can tell you is that the people and the institutions in Catalonia would not let this… happen."
22 October 2017
 - Pesticides, once used, do not dissolve into thin air, but persist in the environment, contaminating soil, air and water.
This is the most recent red flag to emerge as a result of a new joint study by the University of Wageningen, the Joint Research Center of the European Commission and RIKILT laboratories. which shows that almost half of European soils are contaminated.
Results of the analysis of 300 soil samples in 10 different European countries reveal that 45% of agricultural land in Europe contains glyphosate and its metabolite AMPA. This is just the latest, and certainly not the last blow to the theories on the presumed, and never proven safety of agrochemicals in agriculture.
In recent weeks numerous discussions have taken place in Brussels on the issues related to glyphosate's licence renewal, for which a vote of the EU member states is scheduled in Strasbourg on 23-26 October. On October 19th the European Parliament's Environmental Committee backed a motion for the full phase out glyphosate by 2020 and to issue immediate restrictions on its use.
22 October 2017
 - On Monday, the UN's Food and Agricultural Organisation (FAO) celebrated its founding in 1945 with World Food Day. Last month, the FAO released a sobering report that has received far too little attention. In its report, The State of Food Security and Nutrition in the World 2017, the FAO showed that global hunger has risen for the first time in a decade, with its figures showing that 815 million people around the planet suffer from hunger. That's more than 1 in 10 people. The figure has risen by 38 million from last year. The UN's World Food Program called this report's findings an 'indictment of humanity'.
Buried in the report is an astounding number: that 489 million of those who are chronically food insecure and malnourished live in countries affected by conflict. That means the vast bulk of those who are starving live in conflict zones. Three quarters of children who are stunted by age five, who suffer from acute malnutrition, live in these same areas, mostly West Asia, North Africa and Central Asia in a belt of dry land that has been susceptible to climate change as much as to the seemingly endless war.
Indeed, the FAO finds that the increase in hunger is 'largely due to the proliferation of violent conflicts and climate-related shocks'. In Iraq, for instance, two districts, Ninewa and Salah al-Din, used to produce a third of the country's wheat and 40 percent of its barley. Today, thanks to the illegal US war on Iraq in 2003, the food production in the region is severely compromised. In Ninewa, up to 68% of the land used for wheat cultivation has been compromised, while up to 57% of the land for barley is no longer usable. Famines in South Sudan and Yemen are a direct consequence of war, with Somalia itself experiencing famine as a result of war and drought, with six million people of its fourteen million in dire need of food. Boko Haram's growth in northern Nigeria and around the Lake Chad basin is directly linked to the desertification of the region.
War certainly produces hunger, but hunger in turn produces war.