16 February 2017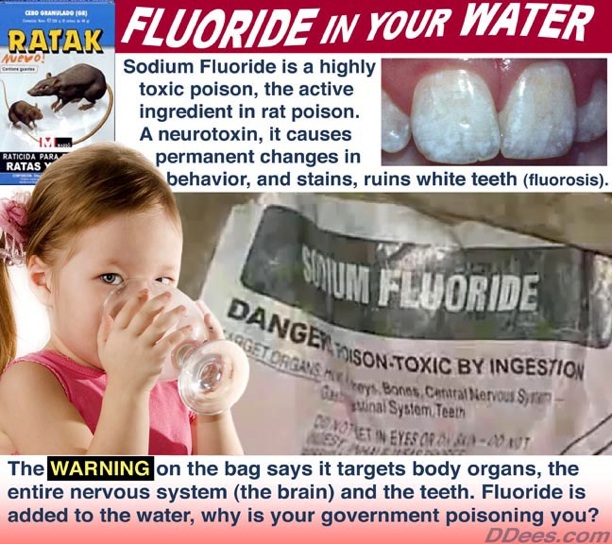 - Ostensibly, the purpose of adding the fluoride to public drinking water supplies is to improve dental health in the community, yet even the U.S. Government had to modify this claim by lowering the national fluoride levels in 2015, citing increases in dental fluorosis.

In 2012, a major Harvard study found that public water fluoridation poses a risk to the developing intelligence of children, essentially lowering the IQ of those in communities with public water fluoridation. This study invigorated the public debate on this issue, yet, fluoridation continues, despite the known risks, and all the while, scientific evidence continues mounts in the case against fluoride.

A new study published in December of 2016 by the International Society of fluoride Research in New Zealand, entitled, Developmental neurotoxicity of fluoride: a quantitative risk analysis 379 towards establishing a safe daily dose of fluoride for children, concludes that lowered IQ is indeed a risk for children whom consume uncontrollable dosages of fluoride in public water supplies.
15 February 2017
 - U.S. President Donald Trump made unequivocally clear, on February 14th, that the new Cold War between the U.S. and Russia will continue until Russia complies with two conditions that would not only be humiliating to Russia (and to the vast majority of its citizens), but that would also be profoundly immoral.

One of these two conditions would actually be impossible, even if it weren't, in addition, immoral. For Vladimir Putin to agree to either of these two conditions, would not only be a violation of his often-expressed basic viewpoint, but it would also cause the vast majority of Russians to despise him — because they respect him for his consistent advocacy of that very viewpoint. He has never wavered from it. The support of Russians for that viewpoint is virtually universal. (This article will explain the viewpoint.)