6 January 2017
 - In a spectacular act of resistance to Big Oil, the Bad River Band of Lake Superior Tribe of Chippewa Council refused to renew a right-of-way easement for an Enbridge crude oil pipeline running through the Bad River Reservation.
While Standing Rock Sioux Tribe members remain entrenched in a battle to stop the Dakota Access Pipeline, the Bad River tribal council passed a formal resolution against renewing rights-of-way for Enbridge's Energy Line 5 — and officially called for the pipeline to be decommissioned and removed from all tribal lands and the affected watershed.
Originally known as Lakehead Pipeline Company, Enbridge installed the pipeline in 1953; however, by 2013 — when "15 Individual grant of easement rights of way for Line 5 expired" — Band River had reacquired interests in eleven of those parcels.
5 January 2017
 - Starting January 7th and going through February 6th, 2017, all of the major planets will be moving direct (forward). Ancients saw this as a time of great fortune and a very opportune time.
The auspicious timing of APDM 2017 is recommended by astrologers for successful mergers, marriages, large acquisitions, charity events, physical operations, inaugurations, launch a new business, birth a new president and anything else where one desires a positive result.
APDM is furthermore considered to be a time when the universe is in a state of natural order with all the planets are traveling forward." 
This time period, which lasts almost 1 month, is started off by Mercury stationing direct and will end with Jupiter stationing retrograde on February 6th, 2017. So, what then is the meaning of Mercury starting off the APDM in January?
4 January 2017
 - Humans have long thought themselves to be the smartest animals on the planet, but evidence continues to reveal that even with little shared DNA – animals are catching up, and perhaps even surpassing our own evolutionary intelligence.
Some philosophical perspectives suggest that this anthropomorphic egocentrism is misplaced, since all creatures, not just people have 'mind,' which is capable of evolving toward higher levels of consciousness. We share a quarter of our DNA, after all, with a single grain of rice, but there is something even more intelligent in our design, and many believe it permeates everything.
3 January 2017
 - On the passing of the former Archbishop of Jerusalem Hilarion Capucci and the loss of the renown English author John Berger...
The human rights and Palestine solidarity organization BDS South Africa joins millions across the world mourning the loss of the celebrated former Archbishop of Jerusalem, Hilarion Capucci.
Human rights campaigners and Palestine solidarity activists are also saddened to have received news yesterday of the passing of John Berger, the renowned author, poet, art critic, long time supporter of the Palestinian struggle and one of the first academics to back the BDS boycott of Israel.
2 January, 2017
2 January 2017
 - 1/1 ~ Mars (actions & desires) ~conjunct~ Neptune (dreams & visions): This energy is great for tapping in to your intuition and acting on its promptings. If you're focused on your dreams at the moment, this will give you a boost of creative energy...
 - 1/4 ~ Mercury (thoughts) ~sextile~ Venus (art & beauty): This energy turns your thoughts and ideas toward how you feel, what inspires you with love and beauty. This is a great time to be particularly creative, or do something related to the arts...
1/7 ~ Sun (source & essential Self) ~conjunct~ Pluto (purification & transformation): This energy brings to mind a quote, "circumstances don't make a man, they reveal him". The Sun (ego) and Pluto (transformation) are connecting and you are often a different Being once this energy passes and the two planets separate again (they meet once a year)...
1 January 2017
 - India, the world's largest democracy, run at present by a proto-fascist and majoritarian force with a 30-month record of trampling on all manner and fashion of fundamental freedoms.Since November 8, the entire country—especially its farmers, workers, self-employed and small businesses—have been reeling as the result of an ill-thought-of move to de-monetize the Rs 500 and Rs 1,000 rupee notes.
With much of national and international media attention tracking the implications of this move, the all-out, sinister attempts to trample the land rights of India's tribal population—its indigenous peoples and farmers—have been overshadowed.
1 January 2017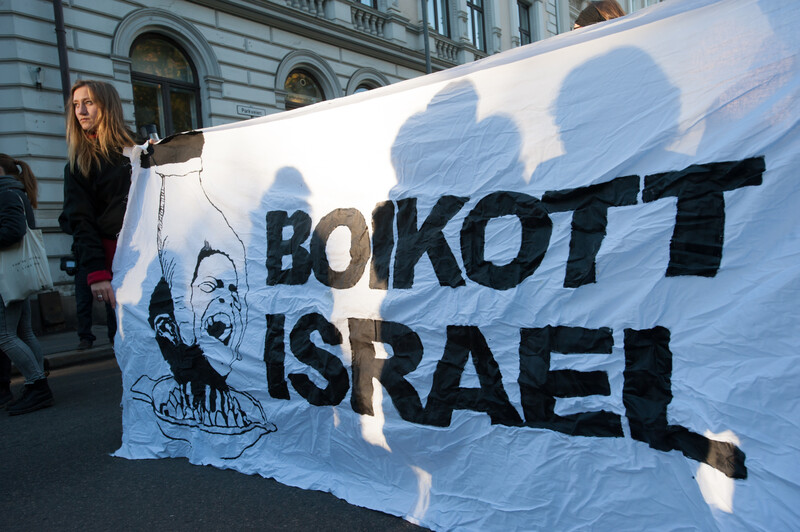 - 2016 began with a bang: French telecommunications giant Orange announced in early January it was dumping its Israel affiliate.
This came just months after boycott activists renewed their campaign against the company over its support for Israel's 2014 assault on Gaza and its complicity in Israel's colonization of the occupied West Bank.
The same week, a major Irish corporation yanked its cement contracts with Israel following boycott pressure.
Meanwhile, churches, student unions and local activists continued to organize strong boycott, divestment and sanctions (BDS) campaigns that caused panic among Israeli leaders.
Embarrassed by these significant victories, Israel spent 2016 waging "an all-out war" on the global BDS campaign, "in a desperate attempt to crush it," according to the Palestinian BDS National Committee (BNC).
1 January 2017
 - 2016 was a huge year, albeit a most bizarre mix of the good and the not-so-good. In rapid-fire, semi-automatic, non-stop succession, the events of this year launched the human story into new heights of drama. To the stratosphere of drama, it seems. And it all happened with such magnitude, gravity, force and weight. As though a tractor beam of sorts prohibited any deviance, refused any escape, and pulled so many of us into the irrefutable tidal pool of group-think and collective lunacy.
Never before have we been so connected with such total freedom of expression. Never before have we been so willingly drawn into the big, ongoing, force-fed narratives. Never before have we been so totally sucked into the cacophony of our own madness, with so many of us abandoning ourselves in the temptation and desire to make ourselves heard, to make ourselves feel unique among the herd. Never before has being loud and abandoning respect been so profitable. And never before has the collective story had such and all-encompassing pull over the individual.
31 December 2016
30 December 2016
  - On Wednesday, 21 December, Earth Heal hosted the Solstice group distant healing event for 221 participants around the world, roughly 70% people and 30% animals.

The treatment process was facilitated by Edna Spennato in Bahia, Brazil. The healing energy was anchored with the help of five human surrogates in four countries: one in South Africa, one in Argentina, one in the UK and two in the USA.
Many of the participants reported that they and/or their animal companions experienced powerful energies and sensations during and after the treatment, as well as detoxification processes in the days following the event.

Excerpts from the feedback received after the event are shown below.
Our first group distant healing event for 2017 will be happening on the Full Moon of 10 February. All are welcome to participate. More info to be posted closer to the time.
30 December 2016
 - Become an annual member of Earth Heal, and be included in all of our group distant healing events for 2017, starting with the Full Moon healing event of 10 February 2017 (more info to be posted closer to the time!)
EH members can register as individuals or choose group memberships that include family members, pets, friends, etc.
Members receive the benefits of regular distant healing work while contributing to the healing work being done for the collective morphic field of the planet.
Detailed reports of what comes up in each event, for the individuals who are part of the treatment, as well as on a planetary level, are sent to EH members after each event.