18 July 2017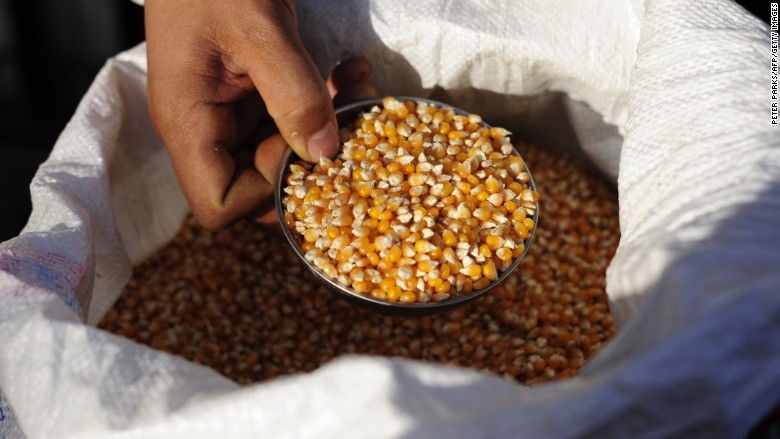 - China is gobbling up major seed businesses to satisfy its growing appetite for food firms.

Two weeks ago, state-owned ChemChina finalized its $44 billion purchase of the Swiss pesticides and seeds giant, Syngenta. It was China's biggest foreign takeover of all time. On Tuesday, Dow Chemical (DOW) announced that an agriculture fund backed by the Chinese government would pay $1.1 billion for its Brazilian corn seed and research business.

Chinese firms have spent $91 billion over the past decade purchasing nearly 300 foreign companies involved in agriculture, chemicals and food, according to Dealogic.

Why the massive spending spree?
22 June 2017
 - Following months of negotiations and various offers, Germany-based Bayer has finally sealed the deal with Monsanto, purchasing the seed giant for $66 billion. The merger is reported to be the largest all-cash deal on record.

The purchase means a lot of things, and none of them good for consumers. For one, it strengthens the monopolization of the world's food supply. It also means more genetically modified organisms (GMOs) and chemicals to be doused on them.

Now, some are predicting the merge could also mean the takeover of the marijuana industry. Monsanto has an intimate business relationship with Scotts Miracle-Gro, "a convicted corporate criminal– and Scott's Miracle-Gro is trying to take over the marijuana industry," according to Big Buds Mag.
15 February 2016
-  The Brazilian state of Rio Grande do Sul suspended the use of the larvicide Pyriproxyfen, used to treat water to combat the spread of the mosquito carrying the Zika virus, the regional government said Sunday.
In a communique, the state government said that "the suspension was communicated to the 19 Regional Health Coordinating Authorities, which in turn will inform the respective Municipal Monitoring services" in all cities in the state.
The measure was taken after doctors with the Argentina-based Physicians in the Crop-Sprayed Towns organization and the Brazilian Collective Health Association, or Abrasco, questioned whether the larvicide might be linked with microcephaly.