2 November 2017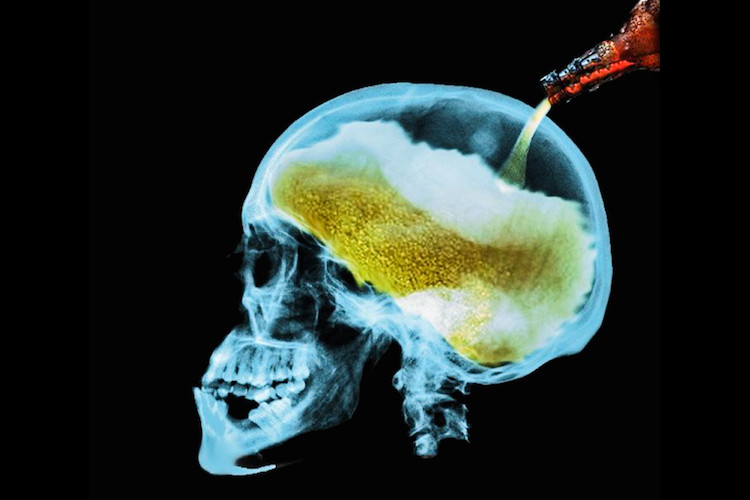 - Alcohol is such a ubiquitous part of our culture that it's easier to brush off any news of its harm than it is to even consider abandoning it in favor of better health, mental clarity, and spiritual awareness. And while there is no doubt that drinking can be fun, and no doubt that it is here to stay, it is still fascinating to see how a substance as harmful as alcohol can be legal and so well-accepted while other mind-altering substances are punished so severely.
We've known for sometime that even casual drinkers are susceptible to the downside of alcohol, and some research has even linked it to the development of cancer. The latest research into the harm of alcohol looks at how it affects the brain.
In a study published in July of 2017 in the medical journal The BMJ, researchers presented evidence supporting the enduring hypothesis that alcohol is very bad for the certain areas of the brain.
29 October 2017
 - The case against daylight saving time goes far beyond the mild inconvenience many feel in spring. It turns out, there is a ton of data that points to the negative effects the change in time has on our bodies. In addition, its energy-saving benefits have been hotly debated.
A group of German researchers believes that our bodies never actually adjust to daylight saving time, and that artificially altering our circadian rhythm can be damaging for our health.
Lead researcher, Till Roenneberg of Ludwig-Maximilians-University, explained, "When you change clocks to daylight saving time, you don't change anything related to sun time. This is one of those human arrogances — that we can do whatever we want as long as we are disciplined. We forget that there is a biological clock that is as old as living organisms, a clock that cannot be fooled. The pure social change of time cannot fool the clock."
13 October 2017
 - Researchers have discovered that environmental genetic changes (epigenetics) can be passed down for an incredible 14 generations in an animal – the largest span ever observed in a living organism.
Numerous studies allege to show examples of epigenetic genes in humans showing all types of effects. Biologists have long suspected that some kind of epigenetic inheritance occurs at the cellular level.

Studies have shown that both the children and grandchildren of women who survived the Dutch famine of 1944-45 were found to have increased glucose intolerance when they were older. Other researchers have found that descendants of Holocaust survivors had lower levels of the hormone cortisol, which helps your body recover from a traumatic experience.

Another study by the North Carolina State University and the University of Tennessee found that a "poorly trained" immune system could be inherited as well as past trauma and even nutritional deficiencies. These results were discovered after the examination of the skulls of the Cherokee Native Americans who were descendants of those who survived the Trail of Tears...