18 November 2017
 - The science supporting the efficacy of magnesium for major depression and other psychiatric disorders, testing for magnesium deficiency, and which forms and dosages are most effective.

Depression, a life-threatening psychiatric disorder, lies at the confluence of biochemical, hormonal, immunological, and neurodegenerative variables, which intersect to generate the pro-inflammatory state with which depression is associated.

Rather than resorting to psychotropic drugs, it would be prudent to explore whether magnesium (Mg) supplementation improves depression, since this essential mineral is implicated in the pathophysiology of this disorder. Magnesium may be indeed branded as miraculous given its essentiality as a cofactor to over three hundred enzymatic reactions. It is second only to potassium in terms of the predominant intracellular cations, or ions residing in cells that harbor a positive charge. The biological effects of magnesium are widespread.
9 November 2017
 - Honey, unlike almost everything else we consume in our diet, was intended solely to be a form of nourishment – albeit, for the bees. Only milk, to my knowledge, shares this singular biological imperative. But honey is far more than a source of sweetness and quick energy within the human diet. Honey has profound medicinal applications, some of which are as follows:
Honey feeds the good bacteria: It is a little-known fact that bees have a diverse population of beneficial lactic acid bacteria (LAB) in their honey crop, the bulge between the esophagus and the gizzard of the bee. It has been experimentally demonstrated in in vitro (petri dish) conditions to increase the number of Lactobacillus acidophilus and Lactobacillus plantarum counts 10-100 fold compared with sucrose.
Honey fights the "bad" bacteria, i.e. MRSA: Reports of honey eradicating MRSA infection have been reported in the medical literature for well over a decade. MRSA, an acronym for methicillin-resistant Staphylococcus aureus, produces a biofilm which makes it especially resistant to conventional antimicrobial agents. Honey has been shown to be effective at killing biofilm-associated MRSA isolates from patients suffering from chronic rhinosinusitus.
3 November 2017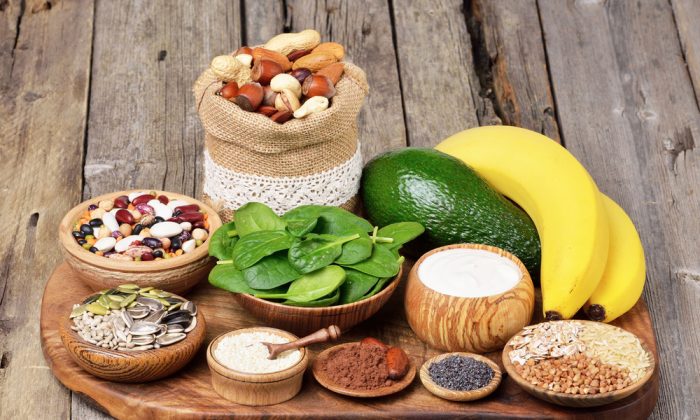 - Most of us aren't getting enough, and it's wreaking havoc on our health.
Many minerals inhabit our fleshy bodies: Iron helps generate red blood cells; calcium builds bones; the dance of sodium and potassium ions delivers energy to cells.
Minerals fuel a spark vital to all organic life. Magnesium's spark contributes to more than 300 enzymatic reactions—it's a driving force behind muscle and nerve function, blood sugar balance, immunity, and more.
Despite all that magnesium does, modern medicine doesn't pay it much mind. Magnesium tests are rare, yet most of us don't get enough. Experts estimate that as much as 80 percent of Americans lack the recommended daily allowance (RDA) of magnesium: about 350 milligrams (mg) per day for women, and 420 mg for men.
According to data from the U.S. Department of Agriculture, we used to have a lot more in our diet. Just a century ago, we consumed about 500 mg of magnesium per day. Today, we're lucky to break 200 mg.