18 February 2017
 - Robert F. Kennedy Jr., Chairman of the World Mercury Project (WMP), announced a $100,000 challenge today aimed at putting an end to including mercury, a neurotoxin that is 100 times more poisonous than lead, in vaccines administered in the U.S and globally.

Thimerosal, a mercury-containing preservative, is still in 48 million U.S. flu vaccines each year, tetanus toxoid, meningococcal vaccines and, in massive doses, in the pediatric vaccines given to 100 million children across the developing world. A Centers for Disease Control (CDC) review published last month found that the ethylmercury in thimerosal is as profoundly neurotoxic as the heavily regulated methylmercury in fish.

"On one hand, the government is telling pregnant women which mercury-laced fish to avoid so that they don't harm their fetuses, and on the other, the CDC supports injecting mercury-containing vaccines into pregnant women, infants and children," said Kennedy, who spent decades litigating polluters who dumped mercury into water systems. "This defies all logic and common sense."
16 February 2017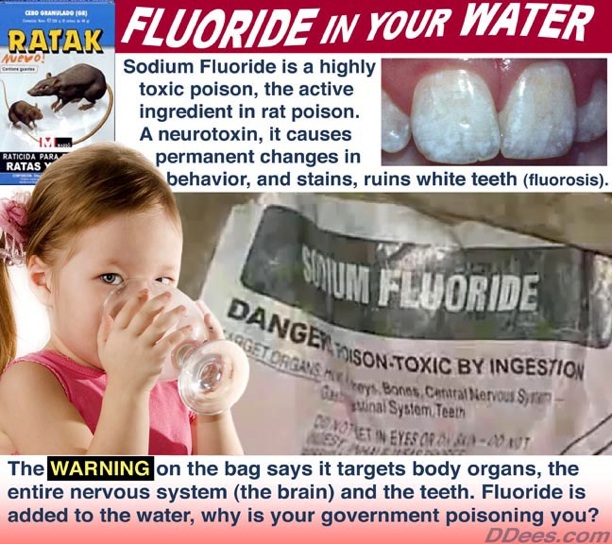 - Ostensibly, the purpose of adding the fluoride to public drinking water supplies is to improve dental health in the community, yet even the U.S. Government had to modify this claim by lowering the national fluoride levels in 2015, citing increases in dental fluorosis.

In 2012, a major Harvard study found that public water fluoridation poses a risk to the developing intelligence of children, essentially lowering the IQ of those in communities with public water fluoridation. This study invigorated the public debate on this issue, yet, fluoridation continues, despite the known risks, and all the while, scientific evidence continues mounts in the case against fluoride.

A new study published in December of 2016 by the International Society of fluoride Research in New Zealand, entitled, Developmental neurotoxicity of fluoride: a quantitative risk analysis 379 towards establishing a safe daily dose of fluoride for children, concludes that lowered IQ is indeed a risk for children whom consume uncontrollable dosages of fluoride in public water supplies.
6 February 2017
 - Have you ever wondered what chemtrails were about? Do they harm our environment or are they a natural process?

NASA has recently has come out with truth about spraying lithium into our atmosphere (specifically our ionosphere) as a regular task. Lithium is most known as  a pharmaceutical drug often utilized to treat people with manic depression or bi-polar disorder. It is nice to finally have confirmation that our environment is deliberately being altered after so much refusal and denial. In fact, NASA'S own personnel have admitted that side from lithium, other chemicals have been applied directly on a regular basis.