25 April 2017
 - Begun as a crude version of homeopathy ("treat like with like"), in which a mild injected version of a disease would supposedly protect against the actual disease, vaccination soon developed into a military outpost, with the commander ordering the appearance of his scouts: antibodies. "Line up men, now hunt!"
Today, as a revival of ancient symbology, vaccination is a conferred seal, a sign of moral righteousness. It's a mark on the arm, signifying tribal inclusion. No tribe member is left out. Inclusion by vaccination protects against invisible spirits (viruses).
The notion of the tribe is enforced by dire predictions of pandemics: the spirits of other tribes (from previously unknown hot zones in jungles) are attacking the good tribe, our tribe.
Mothers, the keepers of the children, are given a way to celebrate their esteemed, symbolic, animal role as "lionesses": confer the seal on their offspring through vaccination. Protect the future of the tribe. Speak out and defame and curse the mothers who don't vaccinate their children. Excommunicate them from the tribe.
13 April 2017
 - In Australia, pharma industry tied Prime Minister Malcolm Turnbull and others have been pushing hard for mandatory vaccination. Politicians and media have cultivated and agitated a debate about mandatory vaccination in the past several years.

Parents have been fighting to preserve their right to choose, and have been organizing with conviction rarely seen in activists.

In response to mandatory vaccination, one Sydney mother decided to start her own vaccine-free daycare. Her announcement wasn't even very public. It was in a Facebook group called Vaccine Free Australia, which the Daily Telegraph disparagingly called a "secret" Facebook group.
6 April 2017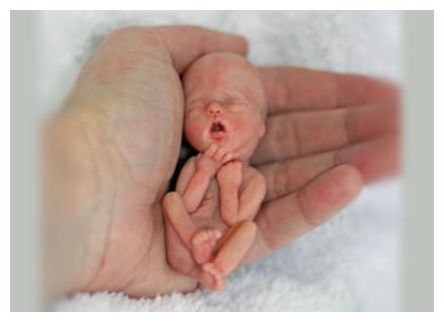 - Early last year, it was reported that Planned Parenthood was illegally profiting from selling aborted body parts. The Center for Medical Progress released an undercover video from inside Planned Parenthood that revealed the tricks and tactics used by the women's health organization to illegally sell dismembered fetuses. Documents that were released just weeks later by a Congressional committee, went on to confirm the video's claims.

In a research article published by Jessica Farnsworth in May of 2011, Farnsworth addresses the link between aborted fetuses and vaccine production, a relationship that leads one to conclude that the vaccine industry may in fact be largely reliant on Planned Parenthood.
As the study points out, past investigations reveal that abortion facilities that supply aborted fetuses to researchers are offered a fee by the research facilities so that the baby's organs can be harvested immediately and on-site.