4 April 2017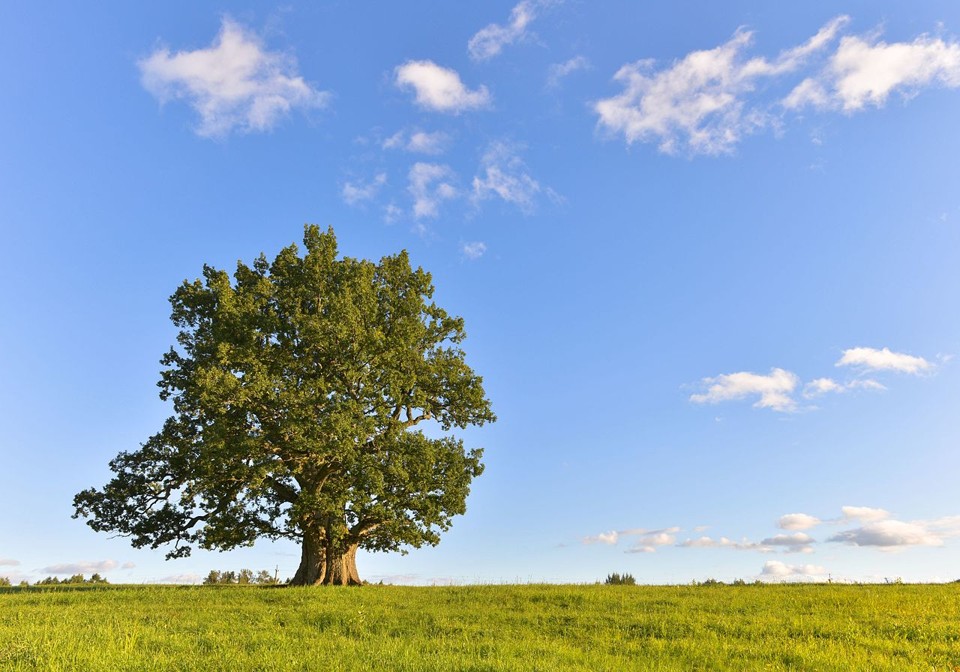 - Just as birders can identify birds by their melodious calls, David George Haskell can distinguish trees by their sounds. The task is especially easy when it rains, as it so often does in the Ecuadorian rainforest. Depending on the shapes and sizes of their leaves, the different plants react to falling drops by producing "a splatter of metallic sparks" or "a low, clean, woody thump" or "a speed-typist's clatter." Every species has its own song. Train your ears (and abandon the distracting echoes of a plastic rain jacket) and you can carry out a botanical census through sound alone.

"I've taught ornithology to students for many years," says Haskell, a natural history writer and professor of biology at Sewanee. "And I challenge my students: Okay, now that you've learned the songs of 100 birds, your task is to learn the sounds of 20 trees. Can you tell an oak from a maple by ear? I have them go out, pour their attention into their ears, and harvest sounds. It's an almost meditative experience. And from that, you realize that trees sound different, and they have amazing sounds coming from them. Our unaided ears can hear how a maple tree changes its voice as a soft leaves of early spring change into the dying one of autumn."
21 January 2017
 - While he was a soldier stationed in a Korean demilitarized zone in the 1960s, the late Dan Carlson, Sr. was horrified when he saw a mother intentionally cripple her child to receive food subsidies. Moved by that experience, he enrolled after returning home at the University of Minnesota under his GI Bill, and buried his head deep in herbology and plant pharmacology textbooks. He was determined to find a method to increase plant growth and help reduce, or even eliminate, world hunger.

Years later, Carlson believed he found part of his answer. He maintained that "green music"—sounds akin to, or recorded from, those found in nature, like birds singing or crickets stridulating—possesses frequencies that boost plant growth and yield rates. He claimed that when exposed to synthesized birdsong, a plant's stomata—the mouth-like pores on the underside of leaves that absorb water and nutrients and expel oxygen—widen. Before he died in 2012, he listed growing a Purple Passion (Gynura aurantiaca)—a houseplant that usually grows up to a foot—1,300 feet high to the sound of green music as one of his lifetime achievements. It earned him a Guinness World Record.
 13 January 2017
 - Longtime forest ranger in Germany, Peter Wohlleben, has been studying the forest since he first decided to become a conservationist at 6 years old. He followed his passion for nature throughout college, where he studied forestry and went on to work as an Office Manager of a forestry office. Now he works at the forests in Eifel Gemeinde Hümmel and Wershofen. He recently published a book titled "The Hidden Life of Trees: What They Feel, How They Communicate — Discoveries From a Secret World" that made German forests popular again.

In the book, he explains how trees have their own network, fondly called the "Wood Wide Web," that keep the trees in a forest interconnected and cause the trees to react to situations in inexplicable ways. Peter took Sally McGrane from the New York Times on a walk through his beloved forest and showed her a pair of beech trees.