18 February 2017
- Although solar power is one of the most popular forms of green energy, it certainly is not without flaw.

Dye-sensitized solar cells, which are one of the most promising types of solar cells in existence, are very efficient at transforming sunshine into energy, yet they are very expensive. This is because dye-sensitized solar cells are made primarily out of platinum, which costs a whopping $1,500 an ounce. Obviously, the cost of producing these cells is passed along to the consumer, making them anything but affordable.

Now, a Professor of Materials Science and Engineering at Michigan Tech University claims to have a solution.

Professor Yun Hang Yu has created a new material that could both maintain the quality of the solar cells while significantly reducing the cost. The material is known as 3D Graphene, a honeycomb-like structure that combines lithium oxide with carbon monoxide to form lithium carbonate (Li2CO3) and the honeycomb graphene.
7 October 2016
- Poland—home to some of the most bike-friendly cities in the world—unveiled a gorgeous, glowing bike path near Lidzbark Warminski in the Mazury region last week to help nighttime cyclists get from A to B.
The 100-meter track, created by construction company TPA Instytut Badan Technicznych in Pruszkow, is still in test phase.
Next Nature Network reported that the bike path illuminates at night thanks to blue luminophores, a synthetic material that emits light after being charged by the sun. The color blue was chosen for the path because the engineers thought it would best suit the scenic Mazury landscape.
13 September 2016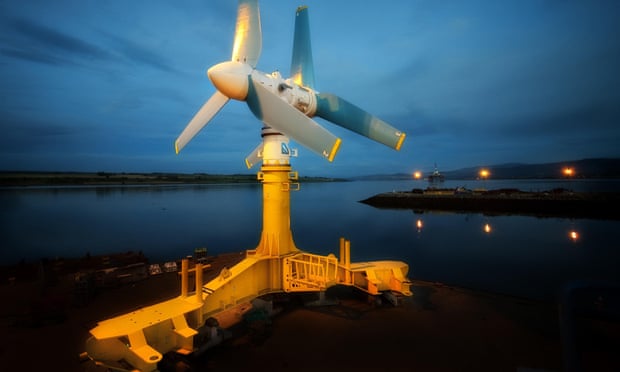 - The launch of the world's first large-scale tidal energy farm in Scotland has been hailed as a significant moment for the renewable energy sector.
A turbine for the MeyGen tidal stream project in the Pentland Firth was unveiled outside Inverness in the Scottish Highlands.
After the ceremony, attended by Nicola Sturgeon, the turbine, measuring about 15 metres tall (49ft), with blades 16 metres in diameter, and weighing in at almost 200 tonnes, will begin its journey to the project's site in the waters off the north coast of Scotland between Caithness and Orkney.
The turbine will be the first of four to be installed underwater, each with a capacity of 1.5 megawatts (MW), in the initial phase of the project.