13 July 2017
 - When was the last time you tasted the sublime?
When did you last feel wonder?
Can you remember feeling awed by something?
These are things we need, if we are to thrive. They are fuel for the higher human abilities. If we lack them, as is currently endemic throughout the West, our higher abilities will lag.
For lack of better terms we can call these feelings "upward movements of the heart," and we are diminished when there is a lack of them. Without them we fail to develop our higher capacities and insights. We slide more and more toward becoming, in one critic's words, "mere trousered apes."
12 July 2017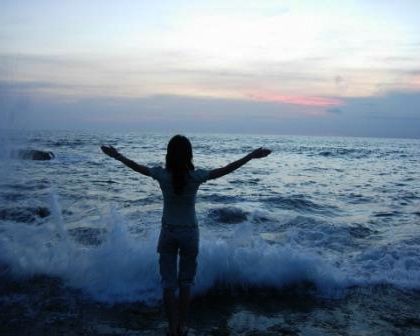 - It seems to me so many are trying to figure out exactly why they are here, in this incarnation right now. And in a world of increasing turbulence, exactly what are you here to do? How can we help? It's a question that's enough to drive you crazy just thinking about it! So what if the reason for your incarnation could easily be revealed to you from the current circumstances of your life? What if a simple change of perspective on how you create reality could uplift not just you, but everyone around you? What if that's the only truly positive way to change the world...
Universal Law of Attraction, which in essence means: Everything works in the universe according to the configuration of consciousness. Whatever configuration we have inside, is creative and manifests outside of ourselves exactly the mirror we need, in order to further unwind, evolve and grow. Our purpose here is to shine our light ever more brightly, to express ever more authentically, to be all that we can be.

By the Law of Attraction, the mirror we create is our perfect tool for fulfilling that destiny.

So our destiny is not something that we do - although we will do many things. Our destiny is all about beingness and unfolding that.
6 July 2017
 - We chose the veil. We chose to forget.
But why would we do such a thing? The answer to that question is something that is now coming clearer and clearer in our dawning awareness.
What we are coming to realize now is not only the fact that we chose to forget, but even more importantly is that we knew that the process of re-MEMBERing would be something hugely MORE for us, something MORE for the universe, something MORE for the infinite love that we actually are. This 'greater glory' was so apparent for us, that even the giving up of our present glory and entering a path of suffering was something we were willing and ready to chose. Only a powerful being fully in charge of their will and sanity could and would make such a choice.