29 September 2017
 - From Mermaids to Sirens, to Gods, Goddesses, Demons and Djinn. For millennia, tales of other worlds and the creatures that live therein have fascinated the imaginations of some of this planets greatest thinkers going all the way back to ancient Greece and beyond to Babylon. These stories of other worlds have sparked interest in "that which cannot be seen" since civilization began and this idea that there is still much we do not know seems to be everlasting in the consciousness of human beings.

Now that science has advanced to such a degree and research has disproven many of these myths, most people have tossed away the notion that anything beyond the material realm that cannot currently be measured must automatically be dismissed. However, recent findings by astrophysicist Ranga-Ram Chary have again sparked interest in "that which cannot be seen."

While mapping the "cosmic microwave background," or light left over from the early universe, Chary discovered mysterious bright spots which he believes may be matter from another universe "leaking" into ours.

The multiverse theory suggests that we are living in one universe of which there are many or even an infinite number of other universes existing independently or co-dependently, but which we cannot see or knowingly interact with.
6 July 2017
 - You don't have to look far to find outlandish theories on the nature of the cosmos and human consciousness. These days, notions once relegated to science fiction are finding their way into esoteric academic journals, and from there, into mainstream discourse.
One example of this is the Simulation Argument, recently championed by Elon Musk; another is 'time crystals,' a tantalizing non-linear phase of matter. The newest symphony of mind jazz being broadcast across the Internet posits new ideas about the embattled theory of "panpsychism," or the belief that mind is a fundamental property of the physical universe and is imbued into all states of matter.
A new paper, published by physicist Gregory Matloff, has brought the idea back into scientific discussions, promising experimental tests that could "validate or falsify" the concept of a ubiquitous "proto-consciousness field." Matloff also pushes the controversial idea of volitional stars, suggesting there is actually evidence that stars control their own galactic paths.
19 May 2017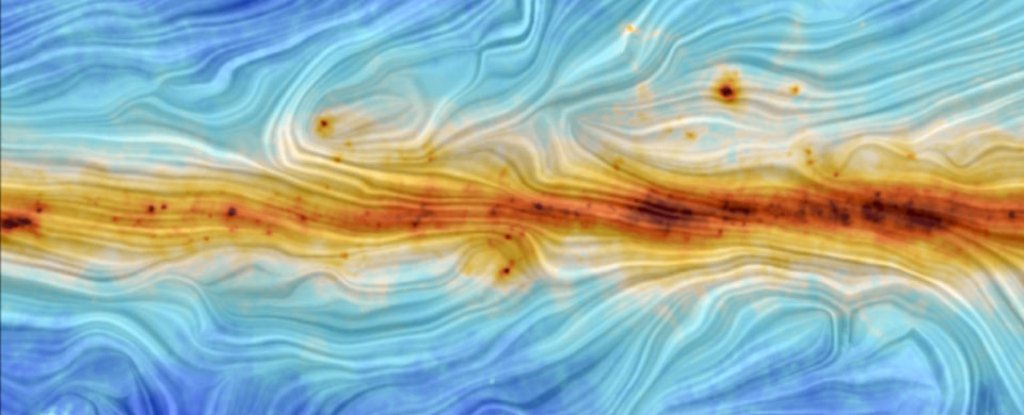 - For the first time, scientists have detected evidence of a magnetic field that's associated with the vast intergalactic 'bridge' that links our two nearest galactic neighbours.

Known as the Magellanic Bridge, the bridge is a huge stream of neutral gas that stretches some 75,000 light-years between our two neighbouring galaxies, the Large and Small Magellanic Clouds (LMC and SMC). Although researchers had predicted it was there, this is the first observation of its magnetic field, and it could help us understand how these vast bridges come to be.

"There were hints that this magnetic field might exist, but no one had observed it until now," said lead researcher, Jane Kaczmarek from the University of Sydney.