25 July 2017
The blooming mystical 'Lavender labyrinth' at Cherry Point Farm in Oceana County, Michigan. The first orchards on the farm were planted there in 1871. More info at this link.
4 July 2017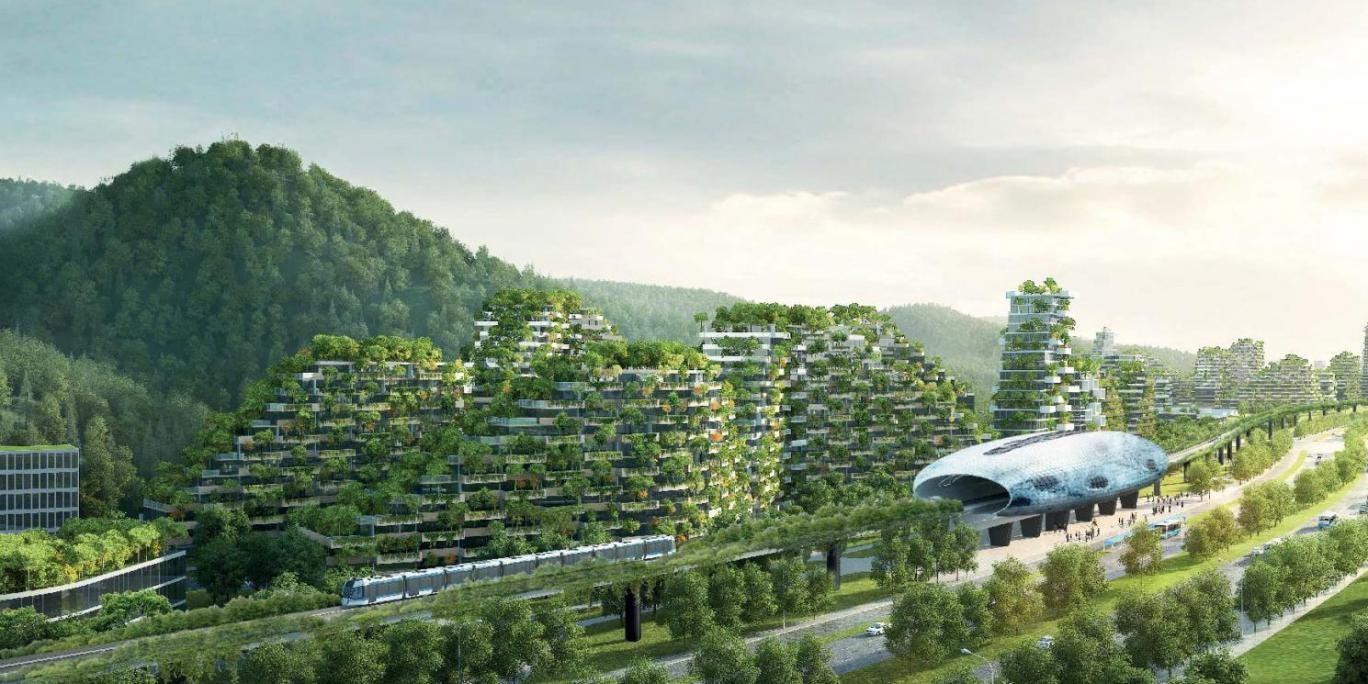 - Trees and plants take in carbon dioxide from the air and convert it to oxygen — a process known as photosynthesis. China is using trees as air filters in the world's first "forest city" located in the southern city of Liuzhou. The country has started construction on this endeavor — which is expected to combat air pollution, improve local biodiversity, reduce sound pollution and reduce air temperature — and it is slated to be completed by 2020. 
Liuzhou Forest City, situated in southern China's Guangxi Province, will be 175 hectares and situated along the Liujiang River. It will consist an array of buildings from offices and schools to apartments and hotels, and will run on renewable energy sources like geothermal and solar energy.
The city will be home to 30,000 residents, who will be able to access the main Liuzhou city through a fast rail line. Liuzhou Municipality Urban Planning has commissioned Milan-based Stefano Boeri Architetti for construction, development and design. 
What will ultimately make it a "forest city" are the one million plants and 40,000 trees that will be planted within the area. It's expected to soak up 10,000 tons of carbon dioxide and 57 tons of fine dust pollutants a year. And it's anticipated to produce roughly 900 tons of oxygen annually.
6 August 2016
 - In 1991, Ho Khanh, a local farmer was out gathering wood in the dense jungle of Vietnam's Phong Nha-Ke Bang National Park, when he stumbled upon an enormous cave entrance. The roar of a rushing stream and the whistling sound of wind in the cave can be heard through the entrance located in a limestone cliff.
According to Khanh, it "felt like something from the underworld." He soon forgot the cave's location until he met British spelunkers exploring the area, some 20 years later. He began looking for the cave entrance again, which he found in 2008. The following year, he led an international team of scientists from the British Cave Research Association, led by Howard and Deb Limbert, in exploring what is now known as Son Doong Cave, the largest cave in the world.