16 September 2017
12 September 2017
 - The role of the Shaman in the original peoples is to resolve issues of the tribe that other members were unable to rectify themselves. They heal, they influence, they transform, otherwise known as the art of magic.
​Traditional and contemporary shamans do this by consciously venturing into the non-physical realm – a practice called 'journeying' – to dance with the spirits of their ancestors and their land to find answers to their current affairs, and assist the energetic rivers to flow in more desired directions.
However, as the Western world became so-called 'civilised' over the course of several millennia, they tore the role of shamans and other energetic workers out of their societal infrastructure. Tribal peoples were labelled as primitive and undeveloped. Magicians hid in the shadows. Witches were burned. Organised religion stepped up to dictate their version of the divine to the masses, eventually leading to the secularisation of large portions of society, including their managerial structures.
19 August 2017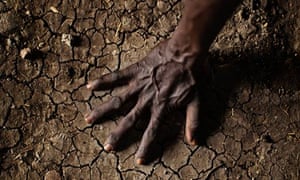 - In our education systems, we have come to think that soil simply means dirt and that dirt means dirty. But dirt is not dirty; it is the source of life. Without it there is no life.
We are related to and dependent on the soil. If somebody grows food, we think: "Oh poor man, peasant, labourer - he is not educated so he has to grow food." If you are educated you don't grow food - you manufacture cars, televisions, computers or work in a bank or office. We sit at our computers and our food comes from somewhere.
The word peasant itself has become a term of an insult. I want to change that. I want to reinstate a respect for soil. We must touch the soil. How many times do we touch our mobile phone every day? Maybe 100 times. How many times do we touch the soil? Hardly ever. We must give dignity to peasants, farmers and gardeners.
We are all part of this healthy web of life maintained by soil. The Latin word humus means soil. The words human, humility and humus all come from the same root. When humans lose contact with soil, they are no longer humans.
21 July 2017
 - Contrary to the fear mongering from the champion of the prison industrial complex, legal weed actually reduces crime.

In the study, titled, "Going to pot? The impact of dispensary closures on crime," researchers Tom Y. Chang from the USC Marshall School of Business, and Mireille Jacobson from The Paul Merage School of Business at UC Irvine, looked at what happens with the government forced medical marijuana dispensaries to close. What they found was immediately following a closure of a dispensary — crime rates went up.

"Contrary to popular wisdom, we found an immediate increase in crime around dispensaries ordered to close relative to those allowed to remain open," Jacobson told Science Daily.

The researchers noted that dispensaries actually increase the 'walkability score' of a neighborhood which deters criminal activity.
20 July 2017
 - Nature, when we're open enough to listen to it, always provides us with the clues for living a harmonious life. A life of higher awareness where we are present and aware of everything around us. Sometimes things in nature appear seemingly unconnected, even disconnected, yet, when you look a little deeper, they are more connected than we could ever imagine. Trees are an exceptional example of this, as are birds.

The murmuration of starlings is something exceptional to witness. There's a harmony and perfection that goes beyond the mind. As thousands of individual birds move as one being, it's like watching a miracle. A mesmerising pattern of life that appears almost as an animated sacred geometric screensaver, but is, in fact, a massive group of little black starlings; each with their own life and consciousness. What is amazing is that these thousands of birds do not ever collide as they move as one in a connected consciousness, where their individuality is no more. They fly like one great bird.
13 July 2017
 - Many people recognize personally, and research has demonstrated that collectively, meditation, prayer, and intention can and does affect the world.
Below are some examples along with a very inspiring video that shares some remarkable insights.
In 1993 a successful experiment was performed in Washington DC in America to demonstrate the effect of a large group of transcendental meditators on crime levels. Researchers predicted in advance that the calming influence of group meditation practice could reduce violent crime by over 20 percent in Washington, D.C., during an 8-week period in the summer of 1993.
In fact, the findings later showed that the rate of violent crime decreased by 23 percent during the June 7 to July 30 experimental period. The odds of this result occurring by chance are less than 2 in 1 billion.
4 July 2017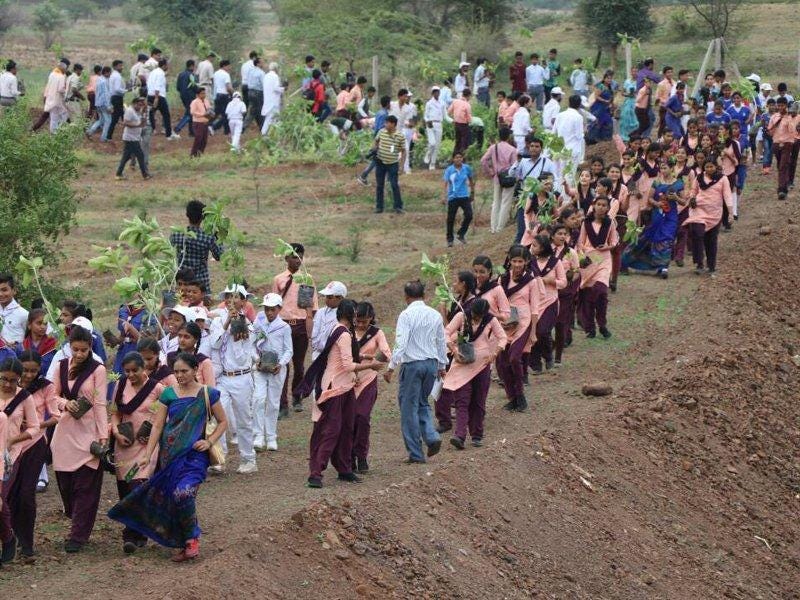 - Volunteers in India planted more than 66 million trees in just 12 hours in a record-breaking environmental drive.
About 1.5 million people were involved in the huge plantation campaign, in which saplings were placed along the Narmada river in the state of Madhya Pradesh throughout Sunday.
India committed under the Paris Agreement to increasing its forests by five million hectares before 2030 to combat climate change.
Last year volunteers in Uttar Pradesh state set a world record by planting more than 50 million trees in one day.
28 May 2017
 - On Saturday, in often sweltering heat, more than 44,000 people in Ecuador reportedly sowed their way into the Guinness Book of World Records by planting 647,250 trees of over 200 species in one day. The effort was organized by the Ecuadoran government under an initiative called "Siembratón."
Ecuador's record was set based on the number of species of trees planted. "There is no record in history of similar events involving over 150 species," a Guinness Records adjudicator told AFP.
Volunteers reportedly sowed an estimated 216 species of trees across some 2,000 hectares of land in 150 locations ranging from the Pacific coastal region to the Amazonian basin to the high Andean mountains. The diverse climatic terrain likely helped in the small country plant so many different species. Trees included alder, wild cherry, willow, cedar, rosemary, lignum vitae, myrtle, podocarpus, carob, cholan, laurel silk guarando, eugenia, mahogany, paper tree, walnut, fig tree and arabisco.
25 May 2017
 - This is one of the most dramatic beach makeovers, ever. Over a span of 85 weeks, resident volunteers in north western Mumbai, India, transformed Versova beach from one of the most littered to absolutely stunning. The beach cleanup removed 5.3 million kilograms of trash, which is over half of the daily garbage generated by Mumbai.
Local attorney Afroz Shah started this remarkable beach cleanup effort in October, 2015. He received much support from Versova residents, students, businesses, and civic employees. In addition, the movement gained the attention of the United Nations Environment Programme (UNEP).
What became the Versova Resident Volunteers group collected over 5 million kilograms of trash, including plastic, glass and other debris. In addition to their work on the beach, volunteers cleaned up many creeks that feed into the ocean. As a result of his leadership in this cleanup effort, Shah received the UN's top environmental award, Champions of the Earth.
21 April 2017
 - On the one hand; yes, we're an incredibly violent and cruel species that is capable of mind-boggling horrors when we're trying to survive. Hell, some of the things we do when we aren't desperate are still nightmare inducing. But what most people forget is that in our darkest moments, we're capable of immeasurable acts of compassion and altruism.
That's the unique duality of our species; and it's a duality that totally separates us from every other creature on this planet. When we're bad, we're worse than any animal. That's why we prep. But at our best, people are capable of awe-inspiring acts of kindness. Your average individual human is capable of more mercy and selflessness than the members of most entire species put together.
And in case you've forgotten that fact, I have a few reminders for you. Below are ten examples of people who were utterly selfless in the midst of terrible tragedies and disasters.