29 June 2017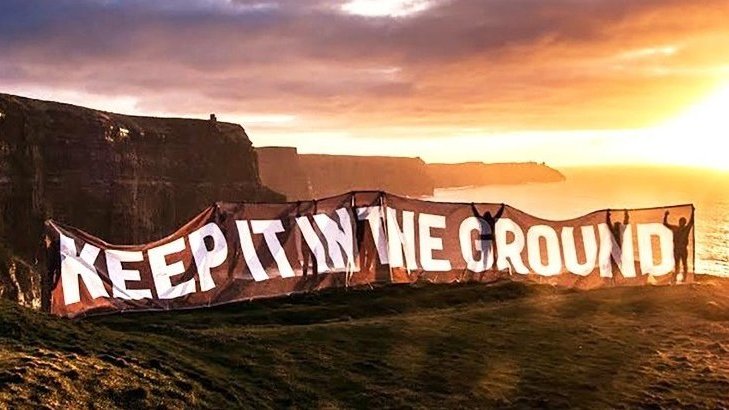 - Ireland is to ban onshore fracking, making it one of a few countries to prohibit the gas extraction method in an effort to preserve the environment.
The Petroleum and Other Minerals Development (Prohibition of Onshore Hydraulic Fracturing) Bill 2016 will be signed into law by President Michael D. Higgins, after it passed in the Seanad (Senate) on Wednesday, following its passing in the Dail (Parliament) in May.
Fracking is the process of extracting gas from shale rock using high-pressure water and chemicals. The chemicals used in this process can damage the environment and groundwater, while the process can release methane gases.
25 February 2017
 - Although it obstinately insists pipelines are safe, the company responsible for the Dakota Access Pipeline racked up 69 reported accidents in just two years — leaking hundreds of thousands of gallons of oil products and tainting rivers in four states.

That averages nearly three spills each month.

A new report from the Louisiana Bucket Brigade and DisasterMap.net on Energy Transfer Partners and subsidiary Sunoco Logistics documents accidents filed with the National Response Center — the federal contact point for oil spills and industrial accidents — noting 69 accidents between 2015 and 2016.

However, as the study crucially notes, "These are just the accidents that are reported."
10 February 2017
 - A Lakota prophecy tells of a mythic Black Snake that will move underground and bring destruction to the Earth. The "seventh sign" in Hopi prophecy involves the ocean turning black and bringing death to many sea-dwelling creatures. It doesn't take an over-active imagination to make a connection between these images and oil pipelines and spills.
It's troubling enough that the growing "Black Snake" has branched out at an alarming rate, forming a massive subterranean coast-to-coast web. But to make matters worse, the nefarious reptile seems to suffer from leaky gut syn­drome, so that it functions as a toxic underground sprinkler sys­tem, spreading gas, oil, and poi­sonous byproducts everywhere it goes—including into waterways and drinking water sources.
Protest actions against major pipelines such as the Keystone XL and Dakota Access Pipeline have called attention to the potentially devastating effects of pipelines, but much of the gen­eral public still doesn't understand the scope of the existing and pro­posed pipeline network in the US and around the globe.