27 April 2013
 - Fast-flowing river in Yosemite National Park. Photo credit: Nolan Nitschke -
Source: Daily Mail
18 October 2012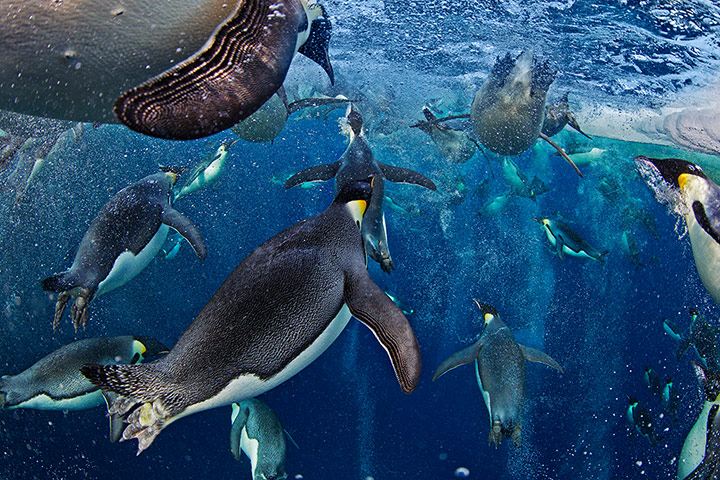 - This was the image Paul Nicklen had been so hoping to get: a sunlit mass of emperor penguins charging upwards, leaving in their wake a crisscross of bubble trails.
Then it came: a blast of birds from the depths. They were so fast that, with frozen fingers, framing and focus had to be instinctive.
17 August 2012
- Coconut Vendor, Bangladesh - Photo of the Day, National Geographic.
A man is bringing green coconuts to his stall on a little island named Chera Dip, an extension of St. Martin's Island, and the only coral island in Bangladesh.
Calendar of Events
Group distant healing events planned for 2018:
20 March - Equinox
21 June - Solstice
22 September - Equinox
21 December - Solstice