Feedback After The Equinox Event of 20 March 2018
Tuesday, 10 April 2018
On the Equinox of 20 March, around 217 people and animals around the world got together in spirit for a distant healing event focused on the highest good of all, for all of life on our planet.
The treatment process was facilitated by Edna Spennato, tuning in from the highlands of Bahia, Brazil, with the help of five surrogates: two in South Africa, two in the USA and one in Argentina, anchoring the healing energy on behalf of the morphic field of the planet.
Excerpts from the feedback sent in by participants after the event about their experiences during and since the event, are included below.
A distillation of the main areas of life, suppressed emotions and positive qualities that were worked on during the event for the participats as a group, and for the collective consciousness of the planet, are included below.
Much more detailed reports about the steps that came up during the treatment process are sent to all event participants via e-mail in the days following each event, but are not published online. To read all the details about what we are working with in each event, and to experience these energies for yourself, we invite you to participate in the next event.
A distillation of the main points that came up for the participants and for the collective conciousness of the planet
For the participants as a group
Area of life being cleared of unneeded energies:

"emotional expression"

Suppressed feeling/trait/tendency being released:

"feeling 'in need of forgiveness' from someone or others"

Positive inherent quality being strengthened:

"the ability to experience a 'sense of wonder' "
For the collective conciousness of the planet
Area of life being cleared of unneeded energies:
"change"

Suppressed feeling/trait/tendency being released:
"feeling 'overwhelmed', on a certain level"

Positive inherent qualities being strengthened:

"the ability to clear issues related to the parenting one experienced while growing up i.e. learned ways of seeing the world, behaving, etc."
"the ability to handle, and survive in, all kinds of weather i.e. not only the physical weather, but also the ups and downs of life"
 Our next group distant healing event: Solstice, 21 June 2018
Our next group distant healing event will be on the Solstice of 21 June 2018. You are invited to join us for this event, either as a once-off participant or as an annual member of Earth Heal, participating in all four distant healing events in the coming year.
All the membership info can be accessed via this link, and more info about the event will be posted here a bit closer to the time.
Excerpts from the feedback sent after the event…
Feedback from the facilitator and surrogates
Wednesday, 21 March 2018
The treatment process began at 2 pm here, which was 5 pm GMT/UTC, and for the next hour or so I called in each participant by name, connected through your photographs as always, and read all the personal focuses out aloud… and then it went into 5th gear and our collective higher selves gave me the steps one after the other. The energies felt very strong and clear throughout, and there is a lot of info to share with you. It continued for just over three hours, ending just after 5 pm here (8 pm GMT/UTC).
A special thank you to the five surrogates who 'held the energy' for the group…
It was wonderful to have your energy with us and with all of you tuning in, it makes it possible to work at a much deeper level in terms of the steps that come up on a planetary level during the treatment process.
I felt wide awake through the treatment process, but within minutes of it ending, I started to feel very sleepy, so I had some water and lay down for a while, and ended up napping for 2 hours. I woke up very hungry, which is unusual for me, made some food and ate it, and then just relaxed for the rest of the evening. I noticed that I was drinking a lot of water after the event, and have been more thirsty than usual so far today as well…. so a bit of a detox going on, for sure…
I hope you had a good experience and am looking forward to hearing your feedback about it, and how you are doing today…
Edna, facilitator, Bahia, Brazil
Thank you for everything you do.
Felt strongly like we need to be spreading the love that we speak of all the time – we need to be the action that is needed.
And to walk more gently on the earth.
And to just be more dainty with all our dealings with everything.
We need to push our loving thoughts into action.
Enough words already.
K., surrogate, Cape Town, South Africa
Friday, 23 March 2018 ​
Felt very, very tired since last Sunday (two days before the event), and sorry, because I finally joined the work an hour or so later (after the start).
Totally relaxed under the willows down by the riverside,
Perfect temperature, blue sky and sweet breeze
In allgreen wonder, silence and no mosquitoes nor ants
Birds singing delightfully as if also tuned in
A great farewell for this terrible summer!!
I¨ll try to sleep more too.
Thank you…
G., surrogate, Buenos Aires, Argentina​
Feedback from the participants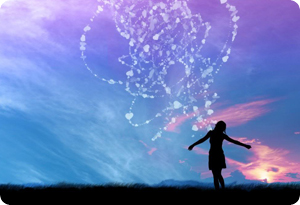 Thursday, 22 March 2018
…The cats were all unusually calm and I went to sleep at about 9:30 pm instead of my usual 2 or 3 am…
Johannesburg, South Africa
I have just read your first follow-up to Tuesday's solstice event. I am in a taxi in the pouring rain on my way to the airport in Johannesburg en route to Santiago in Chile!
For the past 5 days I have been participating in a Tellington TTouch training course for companion animals. We have been working primarily with dogs though we had some sessions with cats. So it has been an exhausting but totally uplifting course. On Tuesday, I was not able to tune in at 7pm but did make a few connections during the evening.
I started to feel very tired 2 days before before the event and went to bed early on Sunday and Monday nights. I did not feel unusually thirsty before and after the event but i did feel hungrier than ever – especially on Wednesday. So snacked more than usual during the day.
I was interested to read about your suggestion to stroke animals more and thought thus was so appropriate since strokes, slides, touches and lifts are at the core of the work we have been doing. I felt even more compelled to reach out and do touch work on dogs all yesterday.
I felt and still feel more at ease than i normally feel prior to a long journey – even during a long call to airline booking company last night sorting out a problem ticket on a journey I am making on May. I normally get quite agitated but unusually felt calm and relaxed during 45 minutes or so on hold.
Lastly, I have noticed an increased empathetic connection to animals over the last few days. I know this has a lot to do with the training work. In particular, I had more than normal sadness about abandoned dogs and animals where humans have caused increased suffering to animals by abandoning them.
Thank you so much for reaching out to us all and our animals. I felt very connected to the energy force created by you and the other participants.
Maun, Botswana
Thank you so much, it was really special to take part in Tuesday's healing!
On Tuesday afternoon (South African time) before the healing started, I was very tired. I took a nap, and had a very vivid dream. When my alarm went off I was completely disoriented. The dream felt so real, that for a few moments I was confused as to why I was in bed.  A few hours later your mail came, explaining that we might experience tiredness and vivid dreams before the healing!
I had a nice quiet evening, drifting in and out of sleep. Since then I've been drinking lots of water! I feel tired all the time, but other than that I have been fine.
Johannesburg, South Africa
Yeah Edna, I really need more quality sleeping…
Marechal Deodoro, Brazil
In my head I had the event as the 21st… so when I saw your e-mail saying "it's started already" (on the 20th) I ran to my room, closed the door… lit a candle and tuned in. (Sorry I arrived late! ) For some reason I kept thinking about Mohan (the rescues elephant in India who recently died)… and then all the other circus animals saved (and unsaved).
Note from Edna: It's interesting because one of the focuses on our list for the planetary side of the event was the plight of elephants in circuses and other situations where they are abused and forced to perform used for entertainment e.g. rides for tourists, etc.
Also, tuned into the little yapper next door and even his owners.
I slept well that night and felt very bright and breezey all day yesterday… slept well again last night and feel great today (even though I'm having a particularly heavy menstruation and stiff / sore lower back this month).
Thanks for facilitating the event 🙂
Pinelands, Cape Town, South Africa
…Last night I was extra tired. Today I felt good…
Austin, Texas, USA
Friday, 23 March 2018
I had quite a breakthrough on the day of the Equinox. For some months now I've been trying to make a decision regarding my accomodation and it's almost been like I just keep on coming up against a brick wall. I couldn't make any kind of decision, I couldn't move forward on it. However on Tuesday, and I can't give you the time, after discussing this with my sister, it all fell into place.
After reading the feedback sent in so far, some of it related to animals, it's important to note that she has two cats, and when I go there, her older cat generally comes from wherever she is as soon as I sit down, to either sit on my lap or to sit right up against my legs. Her other younger cat gets very excited when I arrive, dashes about madly, and tries to nudge me into playing with her.
It was whilst we were sitting there chatting, these cats aound us, I made this decision that I should move forward and take this giant step to move into her garden cottage next month. And it ties in exactly with your Equinox treatment, and I think that is really relevant.
It's strange, but whenever any major move has happened in my life, it's always been between the 21st (my birthday) and the 24th of March, so the timing of this decision is very signficant for me too.
So although i wasn't actively taking part in this event, I was affected by it, so definitely  there was something great that came about.
Cape Town, South Africa
Saturday, 24 March 2018
It has been a pleasure to take part in this event again.
At the moment I'm generally detoxing a lot, so I constantly experience detox symptoms, therefore I can't be completely sure whether what I was experiencing was due to the event or just general detox symptoms. However, I certainly felt that the event had its impacts on me.
On the day of the event I felt quite tired. I thought it was a bit unusual because I had been full of energy on the days before. I spent the day out, walking in nature, and got home about an hour before the event. I made some dinner and I realised I was unusually hungry. I needed to eat more food, and as the event started I was still so hungry, I actually was a bit late tuning into the event.
When I tuned in I felt a lot of anxiety. I allowed myself to just feel it in my body while I was lying down and breathing deeply, feeling the healing energy in my body. After a few minutes I felt quite tuned into the event, I felt that I could sense when you focused on my name and intentions, the energy became stronger. It was amazing to experience that so strongly.
I was lying down for maybe an hour, then I felt fine again. I actually felt like I was energised again and I felt like I wanted to get up and do something. I can't remember exactly what I did. I think I went and made some art. I was feeling good.
The days after the event, I went through some healing. It was in regards to relationships with other people, and also the relationship with myself, just as my intention focused on. I cried a lot and was able to release some trauma. I spent time outside in nature which helped me through the process. Today I feel neutral emotionally, I actually feel pretty grounded. I'm just going through some physical detox symptoms, like headaches and being tired. I do feel very thirsty since the event, I've been drinking more water. I've also been quite hungry.
Thank you for putting on this event. I very much enjoyed it and I hope to be part of the next one again. It is always a beautiful experience to be connected to so many people and to heal together.
Plymouth, UK
…Being honest, I'm physically and spiritually bad! I'm weak, sad and without desire to make anything.  I know the reasons… Don't worry about this. Thanks for your dedication….
Praia do Frances, Alagoas, Brazil
…Slept during treatment but my sleep was not so good after that. I took canna oil last night, so slept 6 hours. Generally felt ok. Made the decision to move to Cusco, Peru….not sure how all of that will manifest yet….if I stay here until I move or move elsewhere and then to Peru.
Am drinking a lot more water kefir and kombucha and eating a little more carbs (don't generally eat carbs).
East London, South Africa
So many experiences, insights and shifts with this Equinox.
…My experience was much more than physical symptoms and began before the event and continues…
Today I was brought back to a poem that came to me unexpectedly while driving to a water ceremony on the Spring Equinox of 2011. I was told then to hold it in memory, not write it down, and never forget it. When it showed up today, I realized the theme of my poem is an encapsulated statement of my life's journey. And the releases that occurred over the years of my participation in your Earth Heal events was very informative to understanding collective planetary healing, and how it was personally playing out in my own life experience.
The poem:
It seems Life has passed me through the eye of a needle.
A needle has one eye.
I have seen through the eyes of many.
Everything made sense until it was all thrown into one bowl.
Then it made nonsense.
Life has passed me through the eye of a needle.
A needle has one eye.
Now I have one heart and one mind …
Now my Heart is big enough to love,
And small enough to know it takes all of us
When your request for participants came through, I instantly knew I was to participate. I had the sense this Equinox is an important and defining moment in human paradigms…
Fast forward three months to this Equinox, I can look back and see the chaos I passed through …To use computer analogy, I could say, unneeded or outdated "data" was deleted or archived to give more focus and working memory to dedicate to now … leaving space, energy, and effective focus to attend to what is important now.
After you completed the healing event, I had an appointment with my Chinese medicine practitioner. She did a cranio-sacral session that initiated release of pressure that was still stuck in my brainstem and face. These last few days the pressure continues to drop in my brainstem and as my sinuses drain pressure continues to release from my nose and face.
As the internalized pressure falls away I'm noticing some interesting changes. Yesterday, when driving through a complex freeway maze that usually makes me nervous, I was feeling quite calm, not distracted or overwhelmed by the confusion of lights, signs, and multiple lane changes required to get to my destination and home…
Portland, Oregon, USA
Monday, 26 March 2018
A thank you in advance, looks like our details have moved from California to San Antonio,  where the interview will take place. The Universe moves.
Note from Edna: this participant's focus was on some paperwork moving forward, which had been stuck for a long time.
Austin, Texas, USA
Hi, dear Edna.
I already talked with you about my sensations. Now I'm fine.
Thank you.
Praia do Frances, Alagoas, Brazil
Tuesday, 27 March 2018
…felt something. It was a very emotional day though because I was at my brother's funeral and as well as your connection, I use my AA program a lot. With that and possibly your event, the connection between my higher power or whatever this week, I have developed to a large extent spiritually. So all in all with a combination of all of them, I am in a much better place…
Spalding, UK
Related links
>> Notice for the Equinox event on 20 March 2017
>> Info about annual membership to Earth Heal